This tutorial will show you two quick ways to convert your PDF file into a Word document (docx). The first way uses Microsoft Word and the second uses
Adobe's free online tool
.
Using Microsoft Word to convert PDF into Docx
Step 1: Launch Microsoft Word
On a Windows PC, you may press the
⊞ Win
key, type "Word" and click on the Word app.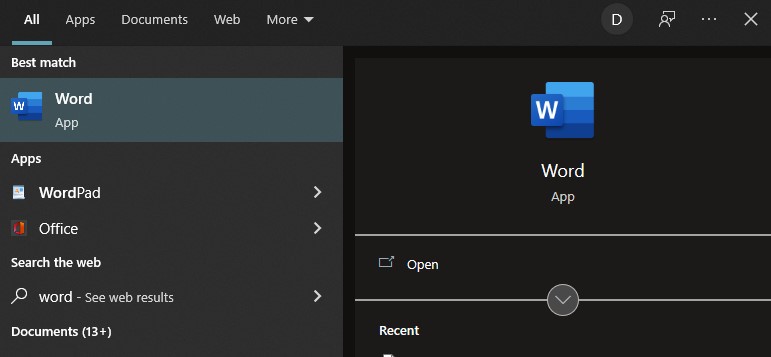 It should launch into an
empty
Word application like the screenshot below.
Step 2: Click on Open in the Word App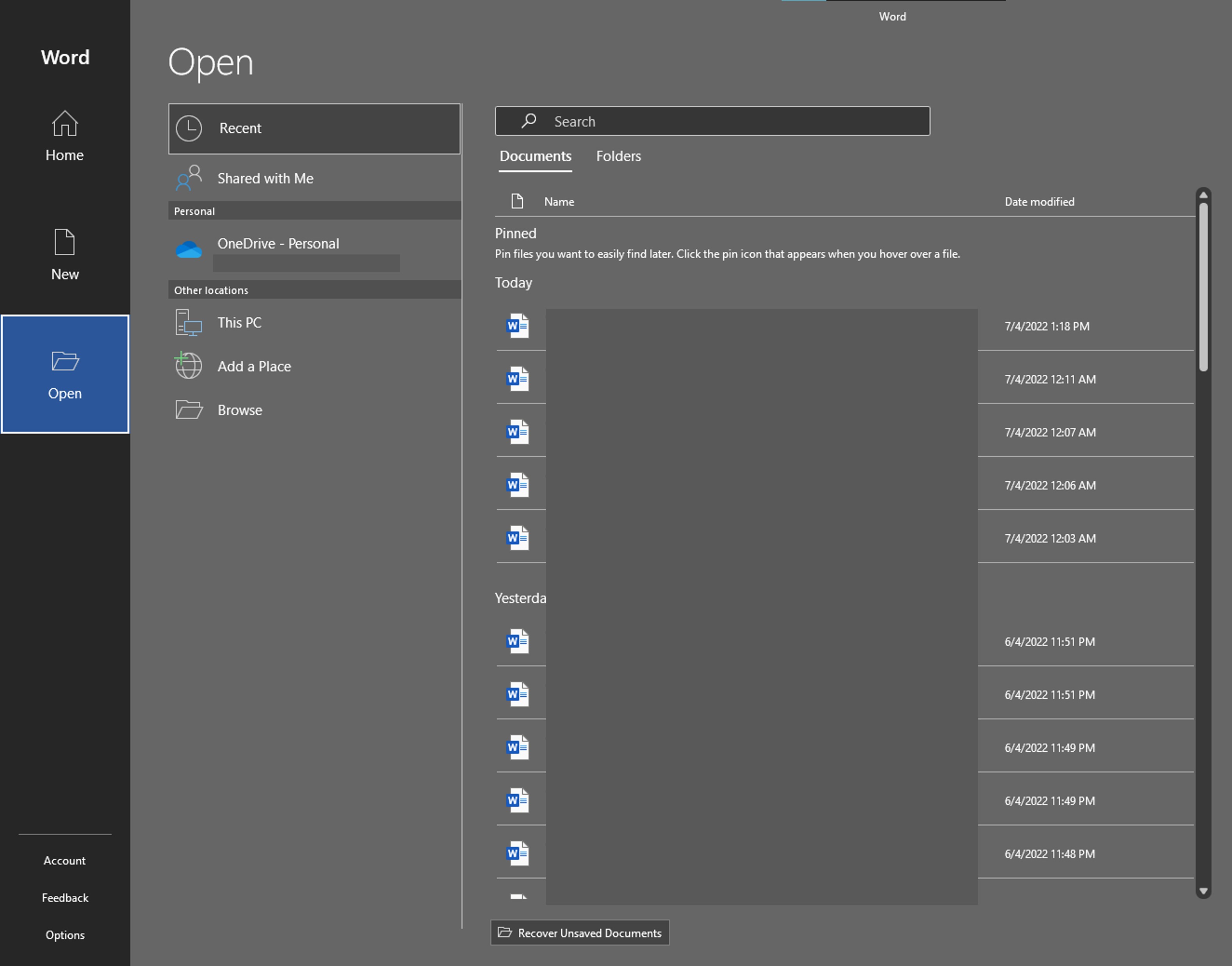 Click on the Open tab on the side bar on the right.
Step 3: Click on Browse and Open your PDF file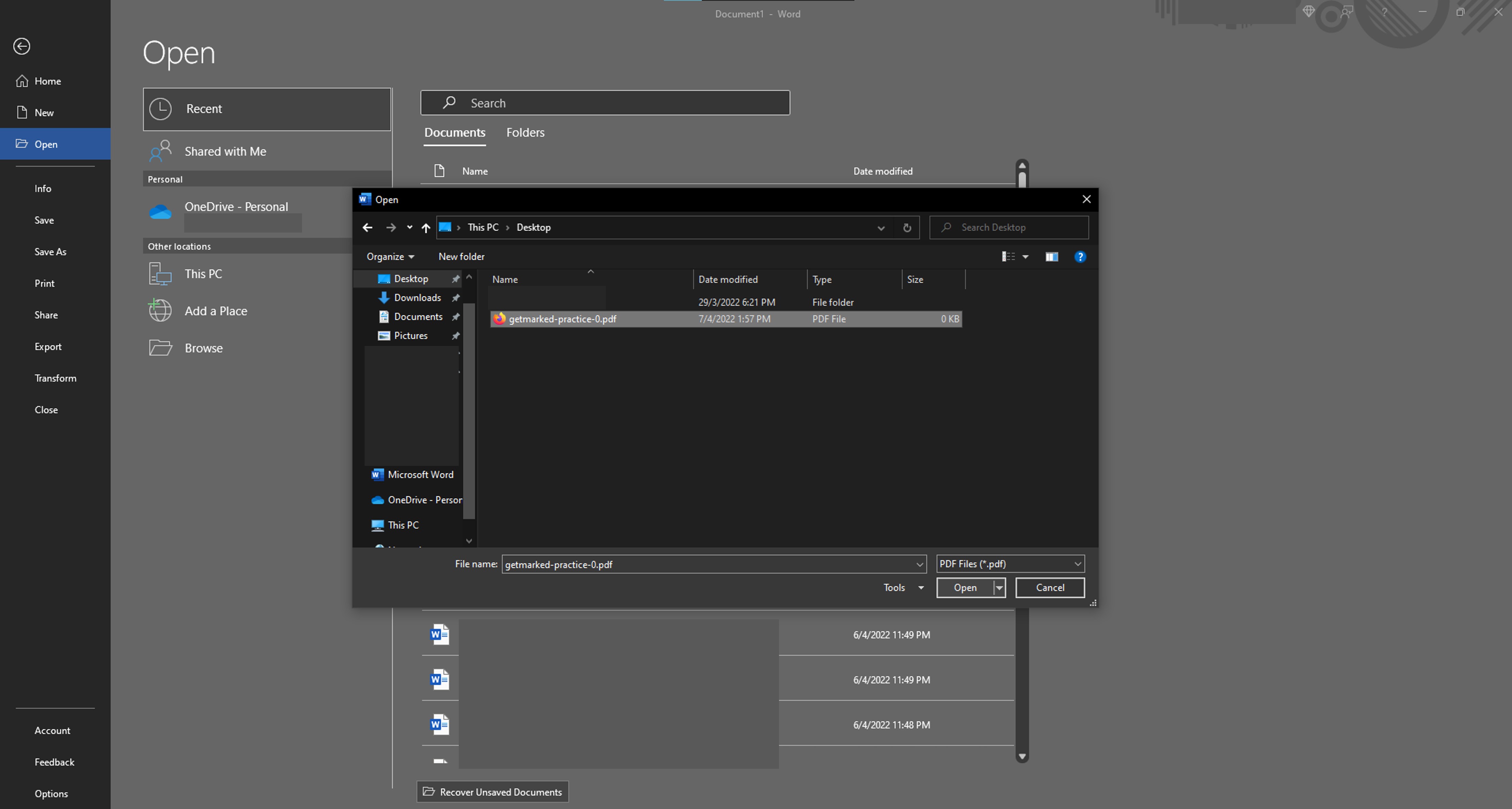 Click on Browse. A new explorer window should open. Look for your PDf file and open it into Microsoft Word.
There will be a prompt that appears. Click Okay and Microsoft Word will convert your PDF into an editable Word document like in the below.
Using Adobe's Free PDF to Docx online converter tool
Step 1: Go to Adobe's free PDF to Docx online tool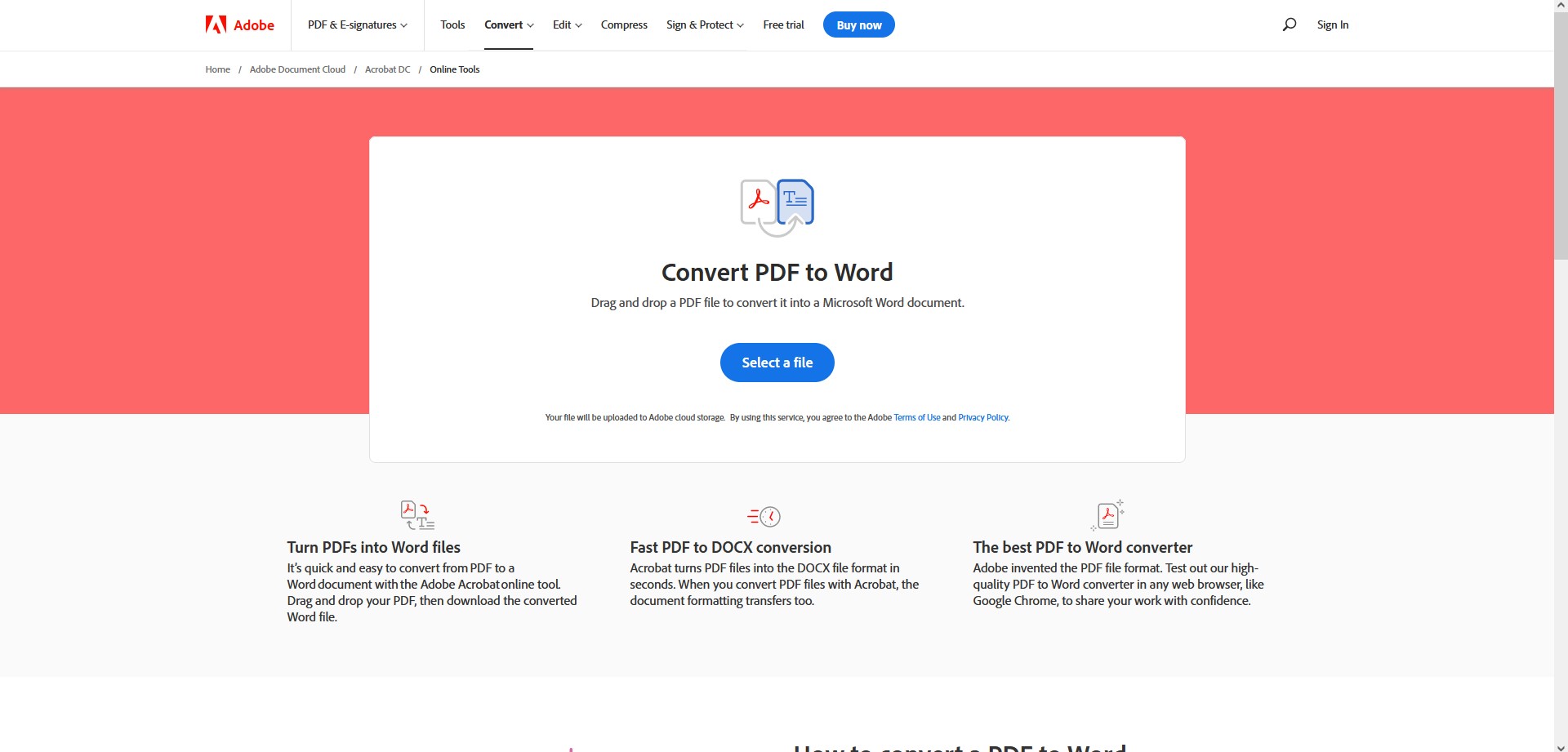 Go to
Adobe's free PDF to Docx online tool
. Click on Select a file and upload your PDF file.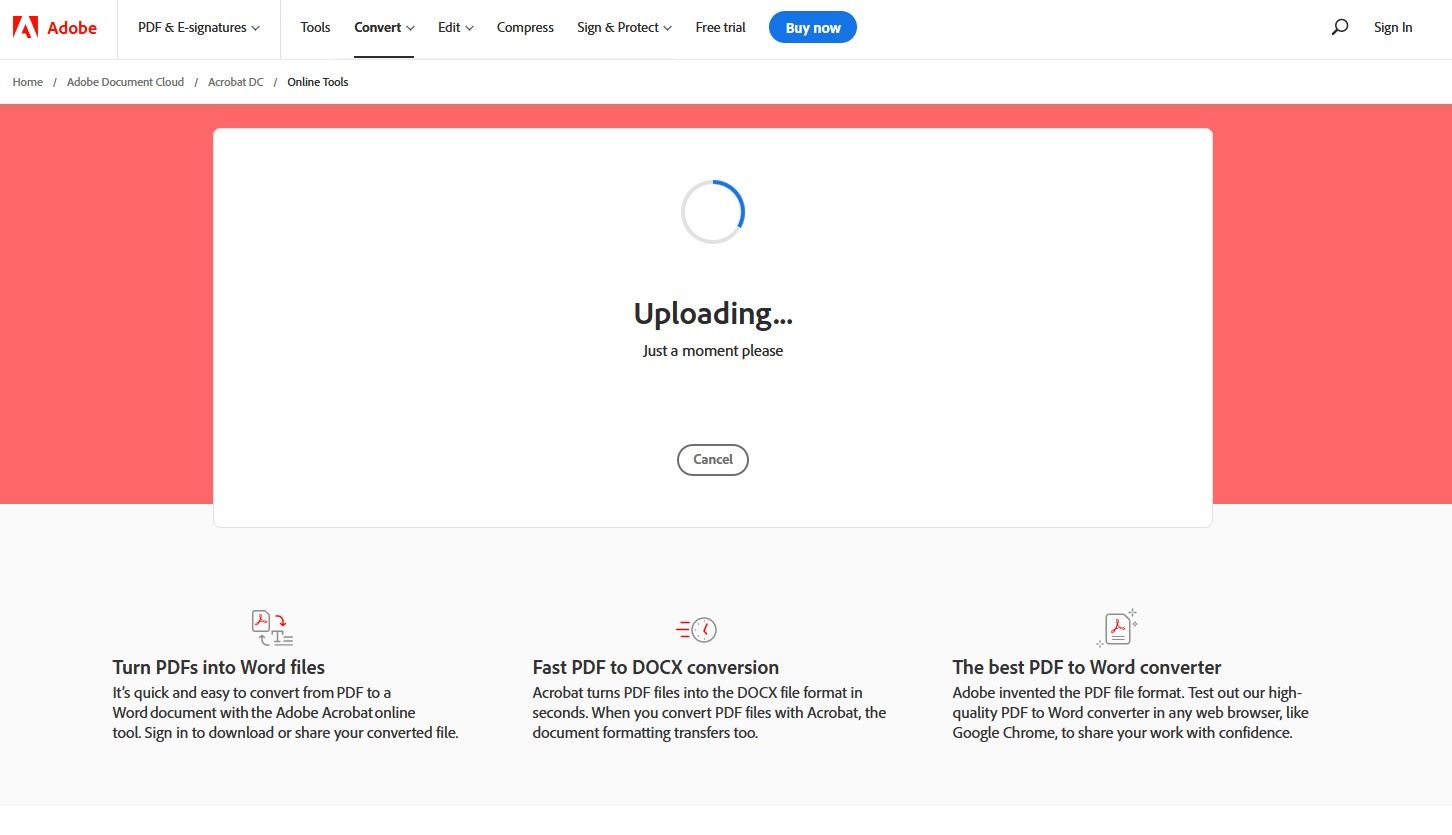 Wait for few seconds for upload and conversion of your pdf file to complete.
Download your converted Docx file once conversion from PDF is completed.
And that's it! These are the two free ways you can convert your PDF file into Docx. Hope you found it useful!
END.