Both Moodle and Canvas are popular LMS that are used by schools and universities around the world. This article will show you how you can export your Moodle XML question bank and import it into Canvas.
Moodle 1.9 or 2.x
If you are using Moodle 1.9 or 2.x, then you are in luck. Canvas has native support to import a Moodle 1.9/2.x Backup file (.mbz file). Go to your Moodle course, and look for the settings gear icon on the top right and select
backup
.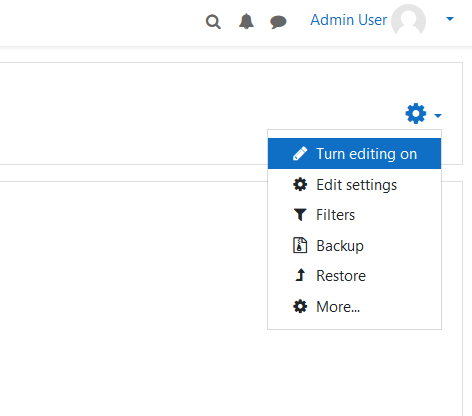 In the backup page, select
jump to final step
at the bottom of the page.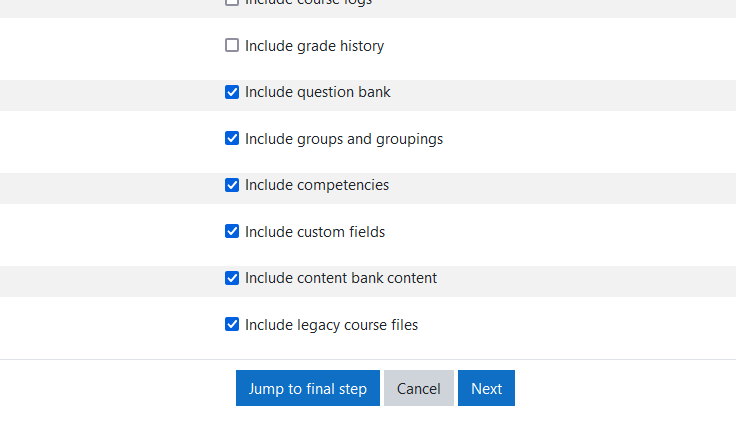 And you will be able to download your mbz backup file in the final page.
The downloaded .mbz file can then be imported into Canvas through
Import Content
in your Canvas course.
Non Moodle 1.9 or 2.x
If you are using something outside of Moodle 1.9/2.x, then you will need to rely on the export function of your Moodle question bank. There are four export formats:
GIFT
Aiken
Moodle XML
XHTML
Because Canvas doesn't natively support any of them, you will need to reply on third party converters.
If you export to
GIFT
, you can use
gift2qti
, a free converter, that allows you to convert GIFT files into QTI, which you can then be imported into Canvas.
If your questions contains media files like images, audio or video. Then you would need to export to
Moodle XML
instead. Then you can use our assessment authoring tool
GETMARKED Digitaliser
to convert your Moodle XML file into a QTI file that can be imported into Canvas with all your media files present.
Last Words
I hope you have found this article useful. Transitioning between LMS can be hard for educators and many times support for transistion can be patchy.
GETMARKED Digitaliser
helps you reuse your quiz questions wherever they are. Quiz questions can be in Word document, Canvas, Moodle, Blackboard, Schoology, Brightspace, Kahoot, Quizizz, Quizlet or any other learning platform and we would be able to import from it.
We serve as a reliable and open question bank platform for you to export your quiz question into any learning platform like Kahoot, Quizizz, Quizlet, Blooket, Gimkit, Schoology, Brightspace, Blackboard, itsleanring, NEO LMS, LMS365 and more.