Both Moodle and Canvas are popular LMS that are used by schools and universities around the world. This article will show you how you can move your Moodle question bank into Canvas.
Moodle 1.9 or 2.x
If you are using Moodle 1.9 or 2.x, then you are in luck. Canvas has native support to import a Moodle 1.9/2.x Backup file (.mbz file). Go to your Moodle course, and look for the settings gear icon on the top right and select
backup
.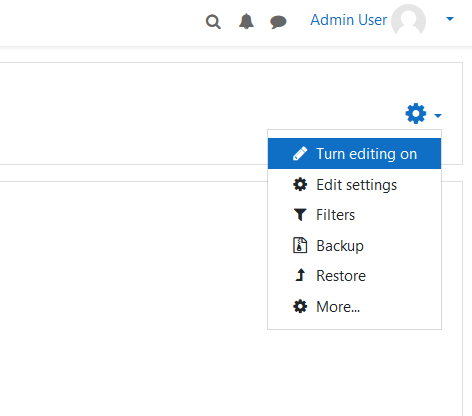 In the backup page, select
jump to final step
at the bottom of the page.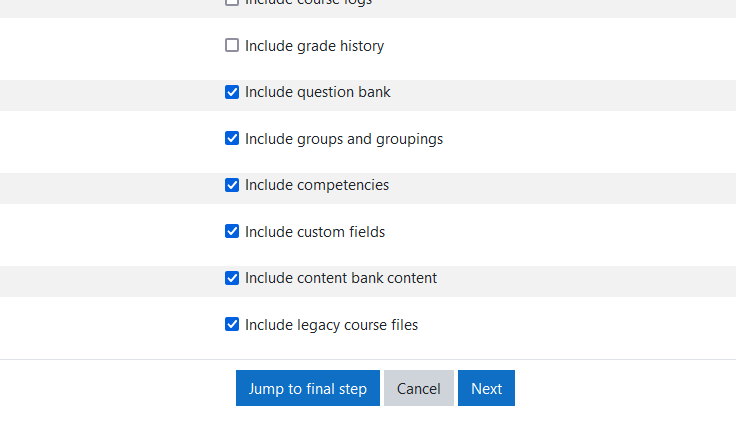 And you will be able to download your mbz backup file in the final page.
The downloaded .mbz file can then be imported into Canvas through
Import Content
in your Canvas course.
Non Moodle 1.9 or 2.x
If you are using something outside of Moodle 1.9/2.x, then you will need to rely on the export function of your Moodle question bank. There are four export formats:
GIFT
Aiken
Moodle XML
XHTML
Because Canvas doesn't natively support any of them, you will need to reply on third party converters.
By exporting to
GIFT
, you can use
gift2qti
, a free converter, that allows you to convert GIFT files into QTI, which you can then be imported into Canvas. Alternatively, you can also export your quizzes as
Aiken
and use GETMARKED Digitaliser to convert it into QTI too.
As for Moodle XML and XHTML, there is currently no known third party converter that can convert it into QTI.
Last Words
I hope you have found this article useful. Transitioning between LMS can be hard for educators and many times support for transistion can be patchy.
If you happen to have Word document copies of your quizzes, then perhaps consider giving
GETMARKED
a try. We are able to convert any Word document quiz into a Canvas question bank without you having to make any edits at all. In the future, if you hold all your quizzes inside Word document, there will not be any worry of losing your data in transistions anymore.